7+ Most Effective Essay Writing Techniques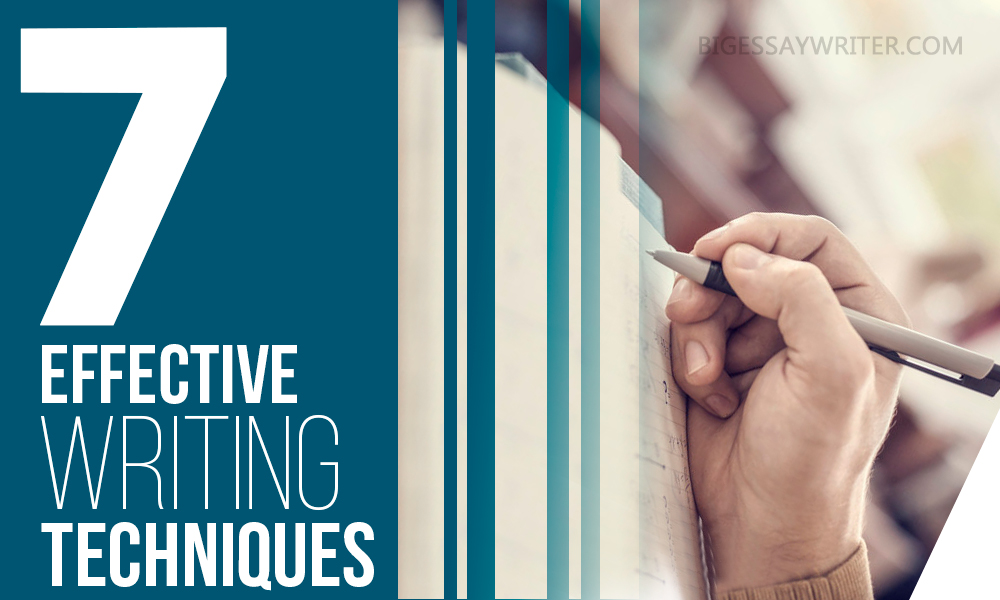 Writing can be very lonely and demanding activity. Sometimes it is even nerve-wracking when you can't manage put your thoughts on paper. You might have many ideas, be very interested in the subject, but as soon as you start writing it all turns into chaos. You get lost in the stream of ideas and don't know which ones to pursue. This is why you need to learn how to use some invention techniques that will help you to get the hold of your thoughts and see which are worth further development.  If you are interested in some other methods and want to read more articles about good essay writing, you can find everything you need at this blog.
These techniques are meant to help you to explore ideas on the chosen subject before you start writing your essay.  With them you will be able to discover new angles of your subject, fully develop existing ideas and shape them into a neat comprehensive essay that everybody would want to read. You also can order any type of essay to be written for you by one of our professional writers here. There are several invention techniques we are going to talk about. I would recommend you to try all of them to see which one works the best for you.
What is the best technique of writing an essay?
• Freewriting. It is a very simple technique that can be divided into two types. One type will allow you do free your mind from any bothering thoughts that distract you from concentrating on your subject. Just write down for five or ten minutes everything that comes into your head, without thinking about grammar or composition. The point is to clear up your mind from distracting thoughts. You don't need to read what you have written and you might as well throw away that sheet of paper. Another type of freewriting supposed to help you to discover as many ideas as possible on the chosen subject. At the top of the page write down the subject you are going to write about, then relax and let go of your inner critic. It is very important to stay calm and relaxed because only then you will be able to get into the flow of creativity. Set a timer for ten minutes and begin writing everything that comes into your head regarding the subject. Do not stop to think, you have to keep moving the pen no matter how absurd some ideas will seem to you. You have to remember that this writing is meant for your eyes only, that it is just a form of brainstorming that nobody will see or criticize. Afterwards read what you wrote and see if there are any original thoughts you could use in your essay.
It is a fairly popular technique not only for prewriting good essay but also for unleashing your creativity and discovering your voice. It is used by many fiction writers. One of the most famous advocates of this technique is a writer Natalie Goldberg, who dedicated many books to teaching this writing method.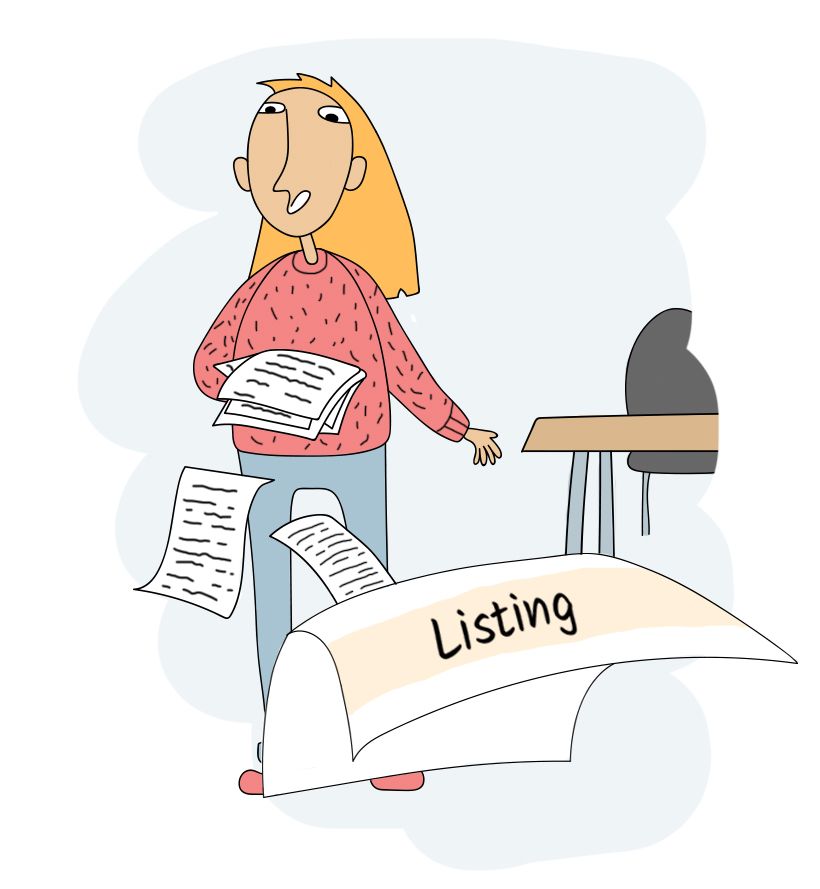 • Listing. When you have decided with the topic you can start making a list. This technique is similar to freewriting because you have to write down as many ideas as possible and as soon as they come into your mind. Only this method is faster since you write down just words or short phrases instead of sentences. Listing is especially good when you need to come up with a lot of examples about a certain subject.
• Wh-questions. This technique is always used by news reporters and writers. When they compose an article or a report they try to answer these questions about the subject they have: who, what, when, where, why and sometimes how. If you apply this method in your writing it will help you to discover more details and to clarify your topic. It could also help you to restart if you got blocked with your writing. Just try to ask yourself those questions about the subject and write down the answers. You might be surprised how much it can open up the topic and how many new details will appear.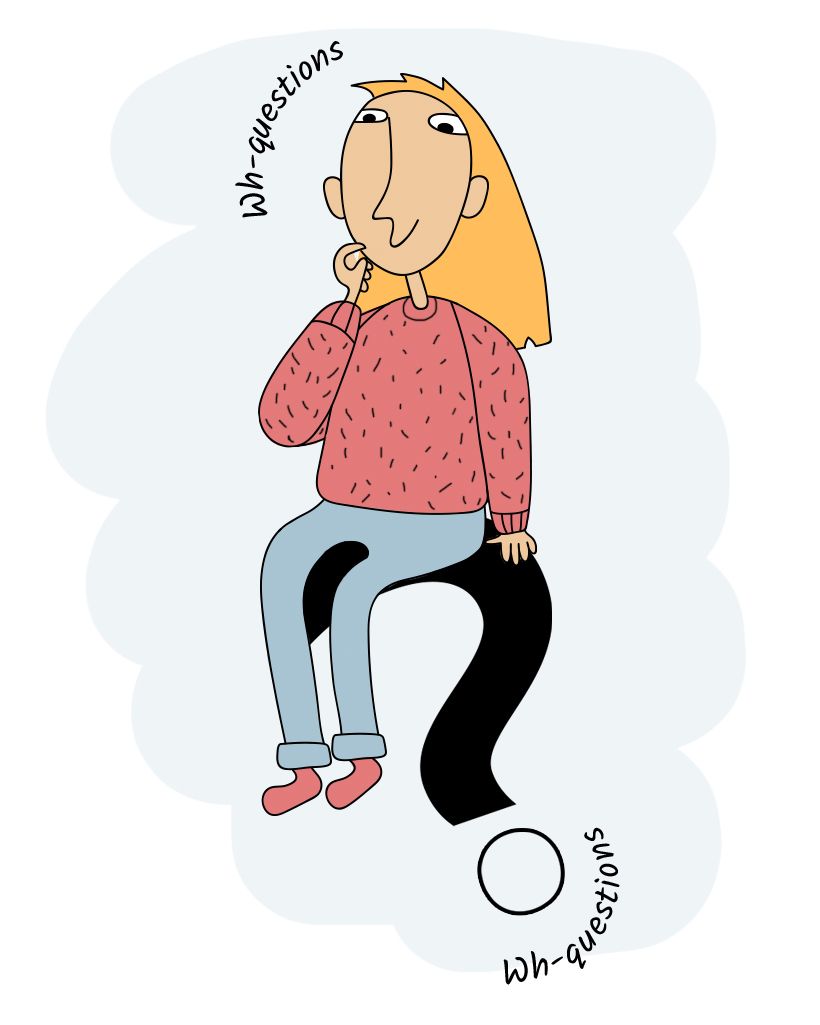 • Clusters or branches. The human brain saves the information by associating it with already stored one. For example, one day you walk down the street and smell the aroma of freshly baked sugar buns and suddenly a particular from your childhood comes to your mind. You almost see in front of your eyes how your grandmother rolls the dough while you are playing beside her. This is how our minds work and you can use this mental capacity in your writing. It is a simple and fun way to discover new ideas for your good essay.  Take a big sheet of paper and write down your subject at the centre. Then below the subject make a list of words that you associate with it. Don't pause to consider your choices. After that list is done, beside it, write down associations to each word on the list. Keep doing it until you run out of associations. When you are finished you can revise all items and organize them into groups, categories or clusters, that later would help you in composing your essay. There are some online tools available that will help you to make the process of creating clusters and branches easier and more visual. You can consider using mind mapping web sites like mindmapfree as an essay writing technique.
• Looping.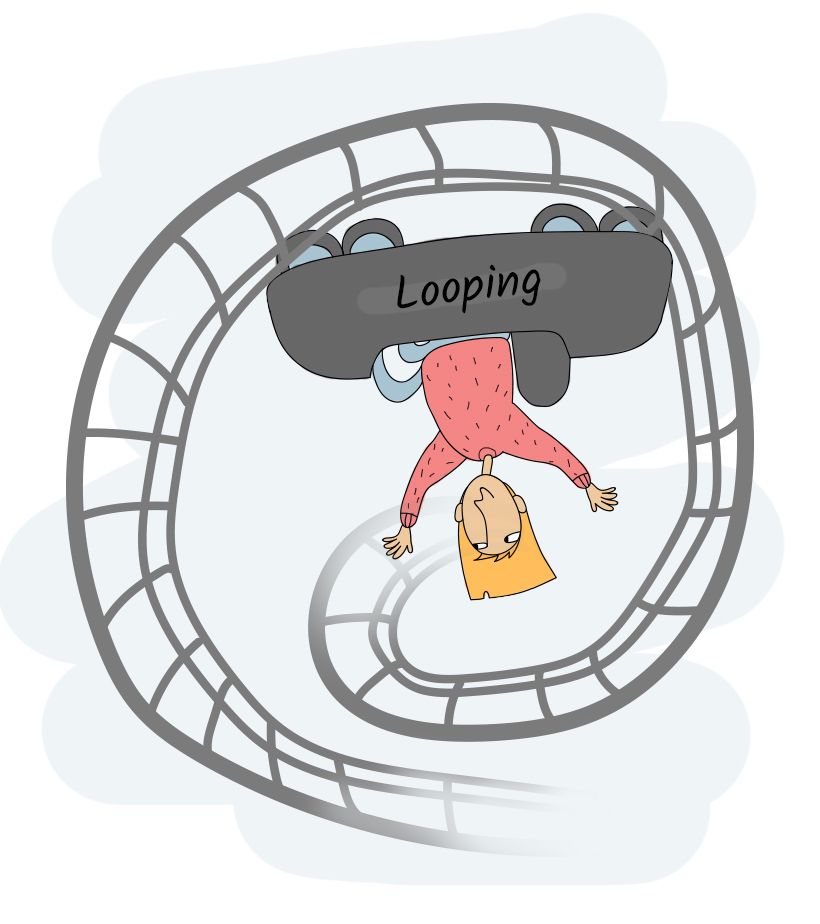 This technique is similar to freewriting but focused rather not on discovering ideas but on finding the main core idea of your subject. It is useful when you have too many thoughts and ideas about your topic and you don't know which to focus on. First you have to write down your subject and keeping it in mind to freewrite for five minutes anything that comes to your mind. When finished, read what you just wrote and try to summarize it in one sentence. This is the end of your first loop. Then again, focusing on that sentence write for another five minutes. When done, read it and sum it up in one sentence. This is your second loop. Usually after three loops you will be able to capture the essence of your subject.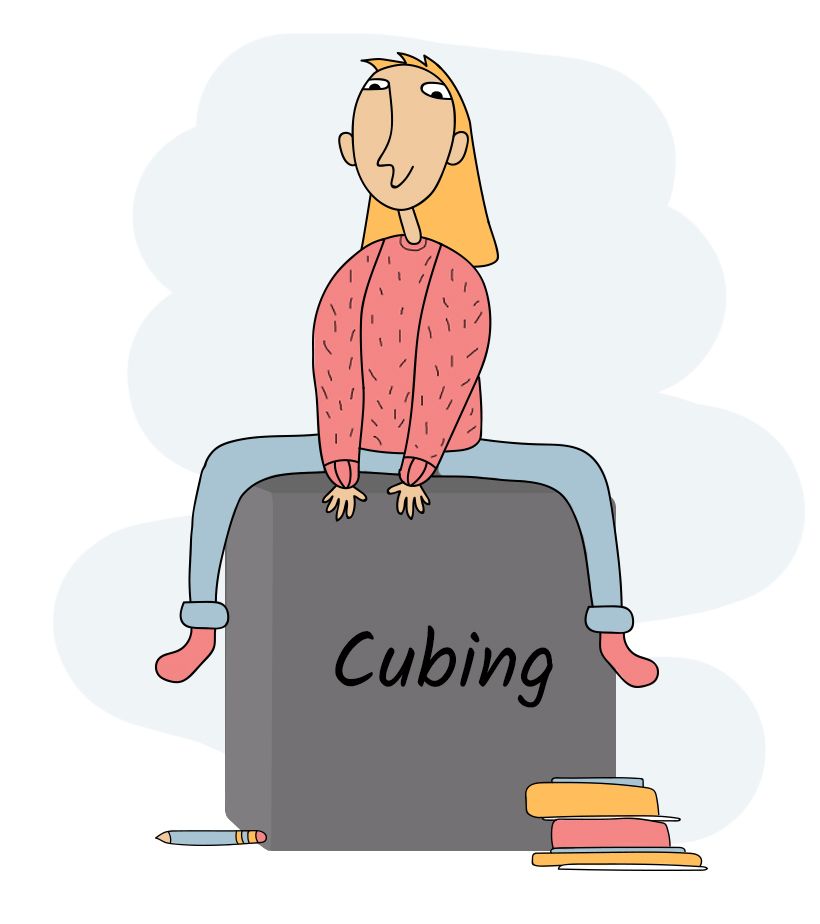 • Cubing. It means looking at your subject from six different points of view. Each point symbolizes one side of a cube. You should consider your topic for few minutes and examine it from six following angles. Here is your plan of action.
Describe it. What does it look like?
Compare it. Is it similar to something or different?
Analyze it. What are its parts? What is it made of?
Associate it. Does it remind you of something?
Apply it. What can it be used for?
Argue for or against it. Take either side, find its positive sides and flaws.
After you are done, you will have several perspectives to ponder on while writing your essay;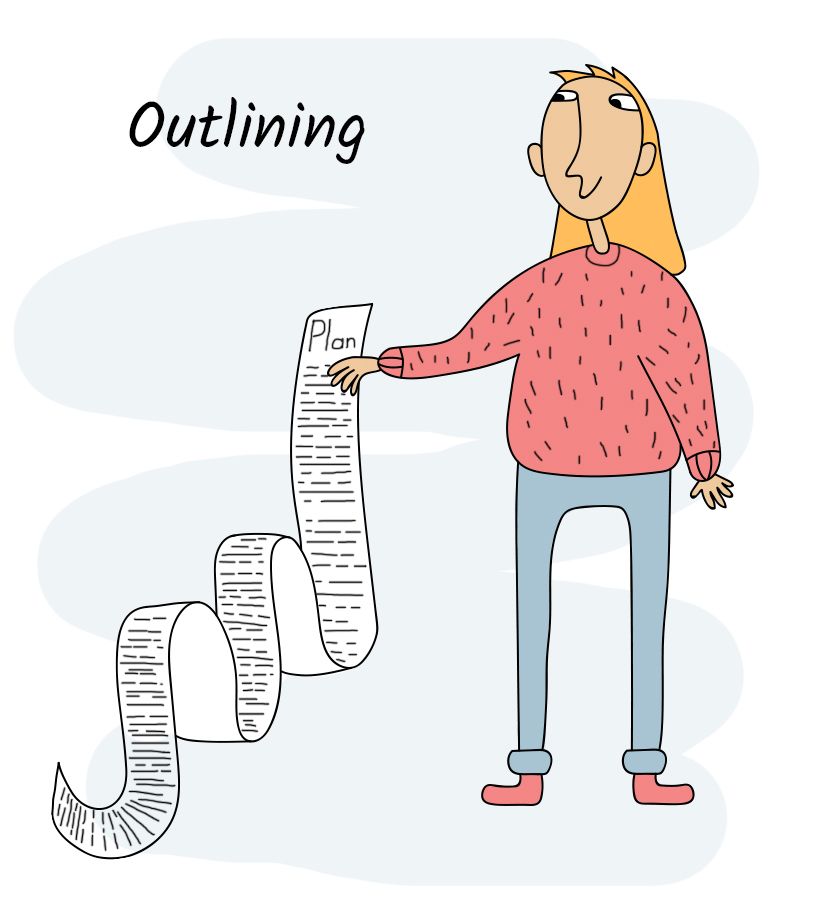 • Outlining. This is so called classics of writing techniques, that most of the writers use not even being aware that it is an actual technique. This method can serve as a transition between invention techniques and actual composition. It is a way to organize your ideas, to create a structured plan of your future essay. Just make notes on which ideas will go into an introduction paragraph, which ones into the body of the essay and so on. Many famous writers like J.K. Rowling and William Faulkner used this technique when creating their masterpieces. You can see their impressive handwritten outlines at the Flavorwire web site.
Writing an essay or other academic paper may seem as a very complicated task that only few lucky minds can master. Sometimes you feel like know everything about the subject but as soon as you sit down in front of the blank page your mind goes blank too. Maybe you have many ideas but they just don't seem to fit together in one paper.Either you have too many ideas or none at all these writing techniques will help you a great deal in organizing your paper. If you need more inspiration you can read some essay samples at this blog.
Did any of these techniques prove to be helpful to you? Are there any other essay writing or editing tools you are interested in? Don't hesitate to tell us about it here, we want to know what you think. In case you need some help with writing or editing your essay our professional writers will be happy to offer you their service.    
Writing college essays: what's next?
Writing accompanies people throughout the whole life. This activity is a sort of snoozed communication. Say, you've got to tell something to a particular person. Still, he/she has no time or any other opportunity to listen to you at the moment. Thus, a good idea is to send a message or an email.
This principle lies in the basis of the educational process. As a rule, a teacher or a professor has no time to listen to all students and pupils. Thus, writing assignments are widely implemented. Especially during exam periods.
Simply look around — written letters, words, phrases, stories surround us today. It's not only about a school or a university.
Take, state of the art business, for instance. It's hard to imagine this sphere without writing. Even if it's not connected with publishing literature, one may need to send an email or post an article on Facebook. Isn't it a good reason to study the English language?
When you study at school, you've got a good opportunity to improve your writing skills. Essays and other homework help you with this task.
You will encounter various types of texts on your life path: business, science, commercial content, etc. Still, all of them are easy to compose if you bear in mind a skeleton for the future composition. It's the basis for all your present and future pieces of writing. In fact, you get certain frames and the direction where to focus your imagination and thoughts.
1. It all starts with an introduction. This part is the beginning of a story. An intriguing phrase, a short informative abstract, or a brief presentation of further issues can be put here. It is a good idea to present a thesis statement here.
2. The main part has to explain the essence of your project. It's a place for solid arguments and evidence proving your opinion. These paragraphs of essays usually contain results of the search and intellectual work. One should give an answer to the core question here.
3. Conclusion. Sum up your speculations and draw attention to the key insights of your text here. A properly written ending part often stays in the readers' memory. Thus, one can leave a good impression with its help.
Every single section is important as it contributes to the success of the entire document. But, there is more.
Academic writing rules and techniques
What teachers and professors expect from students:
understanding of learning materials,
pure English grammar,
in-depth thoughts,
sense of an academic style,
rich vocabulary,
relevant research and analysis,
a strong argument for every speculation,
correct context and proper terms.
Do not forget, that it's important to write short and to the point. People avoid wasting time on unnecessary stuff. The major task of the student is to show that he/she has enough knowledge and skills to get the highest grade.
Bigessaywriter.com is aware of all general rules concerning essays and other texts. Our services ensure perfect structure, grammar, logic, and informativeness of your paper. We understand the meaning and peculiarities of the academic style.
What if essays are not your scene?
There is nothing worse than the text written under pressure. Still, students are often obliged to prepare essays, reports, and other school assignments. It happens that a sense of duty is their primary driving force.
It's extra hard to cope with such tasks without a source of inspiration, understanding of the subject, and proper skills. Chasing high grades, a student busts a gut to meet all requirements. Such a "tortured" style is not good for both a reader and an author. Endless attempts to compose a proper essay usually end in failure. Dull content, a bunch of mistakes, a chaotic flow of thoughts and ideas are still present in the paper.
If you feel that creating essays is not your cup of tea, delegate this function to professionals. To someone who is passionate about writing and has enough experience in this area. Bigessaywriter.com is right what you need. We provide all types of texts for educational and business needs supporting you 24/7/365. Simply send us your task and we will do all the rest.
The adult life differs from theoretical materials you study at school or university. Reality doesn't always turn out how you expect it. However, if you are equipped with knowledge and skills you can cope with all difficulties. Follow our tips to get prepared for all challenging situations.
Why teaching techniques of writing?
The tasks to write essays may seem boring and useless to students. Especially if they are not going to become writers.  No matter what, this practice will help them and you in the future or even today. The general rules are common both for academic essays and other pieces of writing.
• Business correspondence written in accordance with all rules of the English language always looks serious and convincing.
• Professional writing. Probably, every author of an academic treatise wrote plenty of essays back in the day. The same can be said about famous essayists, poets, journalists, etc. Fiction or scientific literature do not look like essays. Still, similar writing techniques can be implemented for various texts. Who knows, maybe you will even manage to publish your own book.
• Personal blog. Every time you post something on your social media account or any other web resource, you do it using writing skills. Actually, you follow essays tips subconsciously, telling a story to your readers or describing an interesting event from your life experience. Check out your previous one right now. It obviously contains a sort of introduction at the beginning, a main part in the middle, and a conclusion at the end.
How we do it here, at Bigessaywriter.com
Our agency uses various working methods. We apply different ways of creating texts and essays, in particular. As our practice shows, "a snowflake method" is the most efficient one.
Sometimes it is so difficult to pull thoughts together and formulate them in accordance with a given task. This way comes in handy when ideas wander in the labyrinth of the mind.
Firstly, write the core points of your essay. These are the main crystals of the snowflake. It is easy to do in Google docs, for instance. You will observe the headings in the left part of your document. They will help you navigate your text. After that write down your thoughts. It is not compulsory to put them in a strict order at once. You just need to spread them among the parts of the essay. This process looks like you grow small crystal branches on the main pattern. In doing so, you do not lose track of your reflection and, meantime, work within frames of your assignment.
As a result, you get a creative well-structured essay full of in-depth speculations.
Our team adheres to a particular plan while working on your essays
1. Reveal a target. We need to understand the goals of the text. If it deals with school essays, our specialists address them to a teacher. It means that, firstly, we follow all general rules and personal recommendations.
2. Write a draft. We outline the primary parts and brainstorm ideas. At this stage, we sometimes allow ourselves to compose them in a chaotic manner. Further, we change the structure so that it corresponds to the task.
3. Choose reliable resources. Every argument is used to support the core ideas of our essays. We verify all data sources to give relevant insights.
4. Analyze and review. We put a considerable amount of thought into every project. Even if precise calculations are required, our team successfully copes with it.
5. Check. Reading the text at least twice helps to avoid typos and other mistakes. A fresh set of eyes notices even the tiniest inaccuracies.
Everyone needs support while studying at school, college, or university.  You can always get it here. Follow tips on our blog and order our custom services. A helpful piece of advice and competent assistance will make your educational career easier. Isn't that what you desire?