College Essay Examples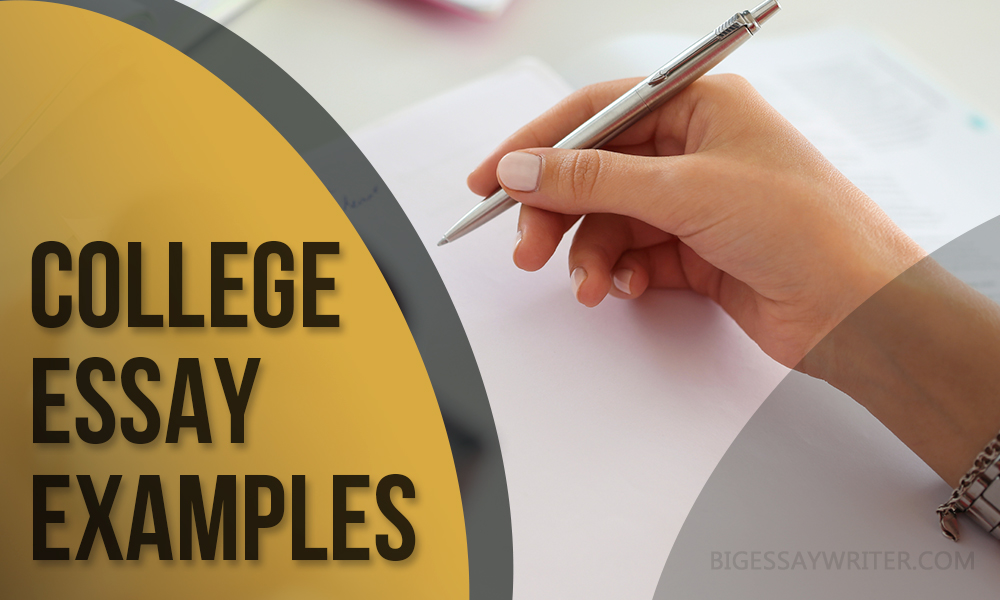 Before you get accepted into a university you would have to show your piece of writing. As a rule you are free to choose its topic. It is done for the purpose of the admission committee being able to evaluate you better through the subject you chose to write about in your example of a college essay. Because your writing is able to reveal about you something, that neither your grades nor scores can — your personality.
Meanwhile, searching for inspiration you can read more free essay examples in this blog. You can also order one from a professional writer on this website.
There are a few rules you should remember while composing your example essays.
1. First of all, find a subject you care about. It can be an event that shaped you as a person or changed your life, something that deeply influenced you, your hobbies and life goals. Second of all, be honest in your writing, but not melodramatic.
2. Being sincere is the best way to make your readers care, so tell the truth and what you really think, but avoid falling into a pit of self-pitying or trying to make the readers feel sorry for you.
College essay examples 
It feels like essay writing is a nightmare accompanying pupils and students during the study. High school, graduate school, a freshman year… It is the time when people google "essay samples" most often.
However, the strictest judges represent the college admissions board. Especially when it deals with the top educational institutions.
Below you will find a free sample of an application essay. You can order one like this to be written specifically for you at this page.
#1 App for the University of California, Social Work
The Future Starts Today
I believe that all our problems start in our heads. It has been scientifically proven that our physical health is deeply connected to our psychological state. Dale Carnegie, a famous American lecturer, psychologist and writer, said that if people stopped being afraid and worried all the time, they would not need to go to doctors or take pills anymore, because all their health problems would disappear. I am not going to advocate a spiritual healing or giving up your medication. But I agree with Carnegie on the fact that our mind and body are inseparable and worrying can really make you ill.
Probably everyone knows that author by his book How to Make Friends and Influence People. But my meeting with him began with another one called How to Stop Worrying and Start Living. I imagine you might frown upon such titles or distrust self-help books in general, but this one I dare say really saved my life. All teenagers have difficult times going through their teen years. Many feel unhappy, insecure or even get depressed. So did I. The pressure built up every day leaving me constantly worried until I got really sick.  I got persistent, dull stomach aches that would get worse the more I worried. The doctor made his diagnosis and prescribed a diet and pills. None of it helped, because he was treating the consequences when all that time the problem lied in my head.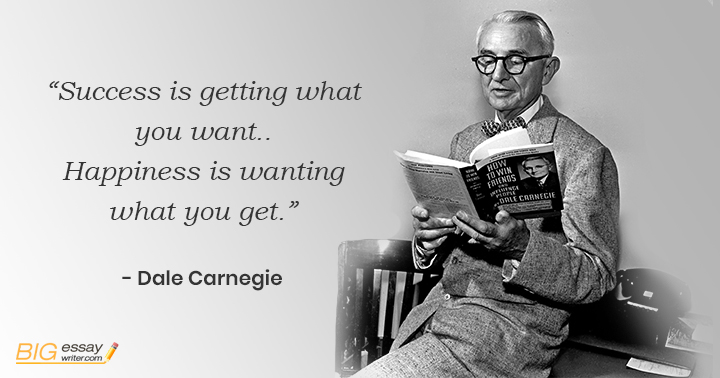 That was when I got my hands on the book. It helped me to understand what bothered me so much up to the point of making me ill. It was my worry. I worried about the future, and that fear of the future paralyzed me, I could neither enjoy the present nor move forward. I was stuck nurturing my fears and illusions about something that might happen, instead of focusing on the present.
It was the book in the whole that changed my attitude, but in particular it was one phrase that can very well sum up the content, "Shut the iron doors on the past and the future. Live in day-tight compartments." He wrote that we should learn to live in the only time we could possibly live — from now till bedtime. No point in fretting about the future because worrying will not change anything, but will only waste your time, energy and ruin your health.
This idea does not mean that a person doesn't have to think of or plan his/her future. It means that you can influence only today and that is what you should focus on, on making your best today. It means that the future starts today, not tomorrow. Only concentrating on our present we can secure our future.
This also does not mean that you have to forget your past, but that the past is gone and regrets will not change anything. The past belongs to you in the sense that it shaped you, taught you lessons, but now you have to let it go. Because we have no power in yesterday or tomorrow, we can only act in our today.
That idea seemed so simple but it worked for me. I released my past and future and tried to seize the today. I started feeling better; all pains went away without pills or dieting. So it turned out that the illness with an official medical name was just in my head, I brought it onto myself by my thoughts and emotions.
The concept of "day-tight compartment" sounds so easy that you would wonder why shouldn't all people already know about it and use it. Humans tend to distrusts things that are simple and free. The complexity and high price make us feel that the thing is more valuable and effective. We spend thousands on medicine and doctors, and when it doesn't help we just become more convinced in the severity of our condition and the need of more elaborate and expensive cures. We would never think to search for the solution in our heads and souls. But this is where it is. Our obsession with the future not only makes us sick but also robs us of the joys of the present. We spend all our time thinking about what we would do in the future, imagining all sorts of good and bad case scenarios. We don't realize that future will never come, as soon as it comes, it turns into the present.  It will always be now for us. So do we want to spend it worrying about the ephemeral concept, a mental construction that we will never be able to experience?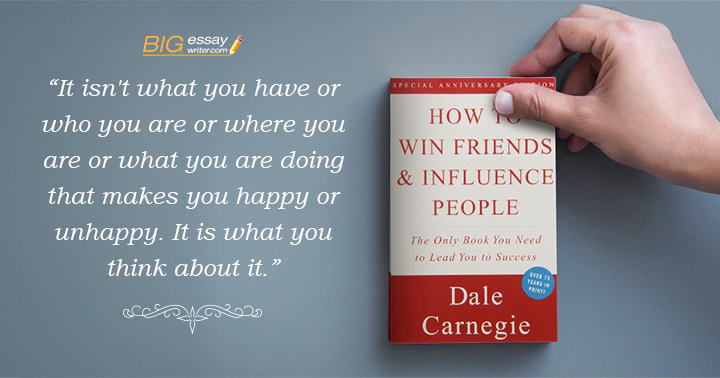 Comment from an expert:
This essay shows that an applicant is a self-sufficient person. His/her active life position based on in-depth philosophy is worth respect. A constructive approach to issues and difficulties will help this young man (lady) succeed in studies.
What do you think about the idea of living in a "day-tight compartment"? You can share your thoughts and opinions with us on our live chat. If you liked the post and would like to read more of the sort then you can find an essay example in the Free Sample section for free. We would be happy to write a college essay for you if you contact us. If you have already composed your essay our professional writers can edit and proofread it for you, find out more about it from our support agents.    
 #2 An abstract from a personal statement for Massachusetts Institute of Technology, Physics
The Power Of Balance
Power is what determines my lifestyle. It gives rise to enthusiasm, drive, and motivation.  When these powers are balanced, I reach my greatest success.
It is similar to the concept of equilibrium in Physics. Say, at least two forces influence me at this moment. They are equal and, thus, I stay calm sitting at my laptop. Gravity pulls me down and a sofa resists exerting an upward force. The power of sincere love for science pushes me to create this essay. It is not easy to pull all thoughts together and write a remarkable paper for a tech guy. Still, the energy of my dream makes me do my best.
I have some medals for regional competitions in snowboarding. They were won mainly due to my sense of balance. High speed, obstacles on my way, ups and downs. It is just like life and science. The most important thing is to keep the balance: to slow down before a dangerous place of mountain course and to enjoy high speed when everything is clear.
I am not the one who follows only one dream blindly. Thoroughly considering all variants, I look for an optimal decision. This harmonious principle helps me to study Physics.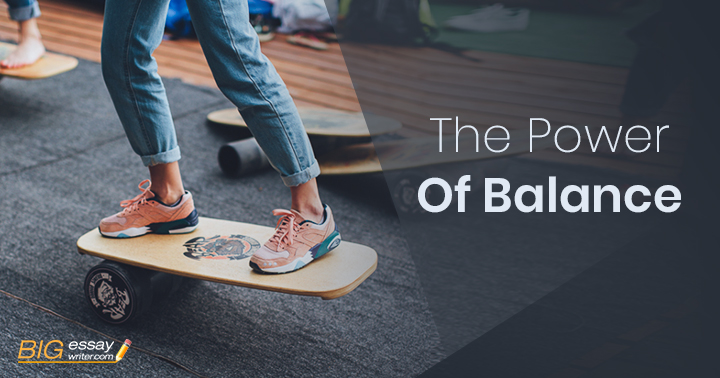 Many forces drive my life. Most of them can be explained by scientists. Yet, the innermost of them are dictated by my private world. I believe that understanding of balance and power brings peace to the life of every person and to the good of humankind. That is why I aspire to keep studying this subject.
Comment from an independent expert: 
Obviously, this student is fond of sports. It speaks of a strong will and persistence. He/she understands Physics concepts deeply and has a desire to learn more about them.
#3 ​One of the essay samples for Northeastern University, Computer Engineering
Artificial Intelligence Is My Closest Friend
Today I have made an unexpected discovery. It is not my mate or mum who knows me best. It is an artificial intelligence lurking in my smartphone and laptop. This invisible guy is aware of all my preferences, contacts, schedule, and even some private secrets.
It tracks the number of my steps. If it is less than ten thousand, I am asked to increase my physical activities. AI is the only one that sees my true weight and the number of calories I burn in a gym.
This system reminds me of the upcoming crucial events. So I never forget about exams.
It even recommended me to apply to your university. Obviously, my Google search history told that I was looking for the best research institute.
I am lucky to live in such a progressive world among high-tech devices, machines, and robots. An image of cyborg Fiona from Silicon Valley is still in front of my eyes, blurring borders between fantasy and reality.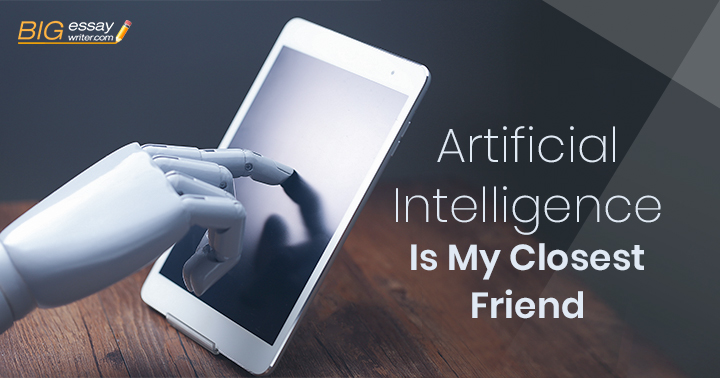 I have designed a friend for BigDog from Boston Dynamics at lessons at our local Robotic Academic. It is still a primitive prototype of a puppy, yet I hope to upgrade it while studying at the university.
I am impressed by the headway of humanoid robots Atlas, Honda, Kawada, etc. But most of all I am inspired by scientists who stand behind these achievements. If only I could become a part of this magic science!
I aspire to know more about AI. It will help me to do good. I want AI to become a reliable friend for the whole humankind. I see so many opportunities for its implementation in the sphere of medicine, economics, culture, national defense, etc. I hope to get maximum theoretical and practical skills here, at Northeastern University.
Comment from an independent expert: 
Here we see a strong desire to push robotic science forward. The applicant is fond of artificial intelligence and goes in for sports. Good qualities for a future student.
If you need more examples for inspiration, check out our posts:
George Orwell: Essay On Predicting The Future
Incomes In The World Of Rock Music
John Locke Essay On Human Understanding. Significant Points
Tips to impress college admissions
What do college admissions expect from applicants?
vivid interest in disciplines (it is better if these disciplines are your majors);
aspiration and an active life position;
unique insights.
What you should avoid in application essays:
grammar mistakes,
featureless style,
depersonalization,
voluminous texts.
In fact, an admission process is similar to a casting for a TV-show. Universities want to see worthy people among their future students. Thus, it all comes down to several images:
"intelligent and bright"
"smart and sporty"
"leader and volunteer"
A combination of these images is welcomed.
Some ideas for inspiration
You can use some of these hints while writing your essay.
Tell about your most important achievement.
Who is your idol? Describe the person who inspires you.
If you could improve one skill or talent, what would it be and why?
What about a favorite book? Do you have it and why?
How do you spend leisure time? Describe at least two activities and their impact on your lifestyle.
Share your plans for the future. Are you going to conquer the world?
What major would you like to study and how would it help you in the future?
Tell about life experience that you are proud of.
Describe the difficult situation you went through.
Prove your leadership qualities.
If you could delete one thing from the world, what would it be?
What additional information would you like to tell about yourself?
If you follow all these recommendations you will definitely get an acceptance letter from your dream college. Maybe, a quote from your application essay will appear someday on social media. We have noticed that Seattle University has this good tradition. They use quotes from essays for motivation posters.  
Did you know?
How our writers do it
Helping with application essays our assistants adhere to a particular checklist. They analyze your lifestyle and the culture of your dream college.  Thus, they find proper ideas at the intersection of these two concepts. Get ready to answer the following questions from our writers:
What are you passionate about?
What is the perfect day for you?
Do you have any specific skills or talents?
Who influenced your life the most?
What did you do last vacation?
What drives your lifestyle?
Did you have a turning point?
What events changed your life?
What achievements are you proud of?
What makes you unique?
What is your most important quality?
Do you have a philosophy of life?
Remember the most challenging task that you had to complete.
When and where did you demonstrate leadership skills?
As a result, we prepare brilliant admission essays for you. They are remarkable for:
catching introduction,
focus on your personality,
vivid language (sentence structures, interesting phrases),
thinking out of the box,
clear images,
thought-provoking ending.
According to the research of Statista on undergraduate enrollment in U.S. colleges, more than twenty-two million people study at colleges.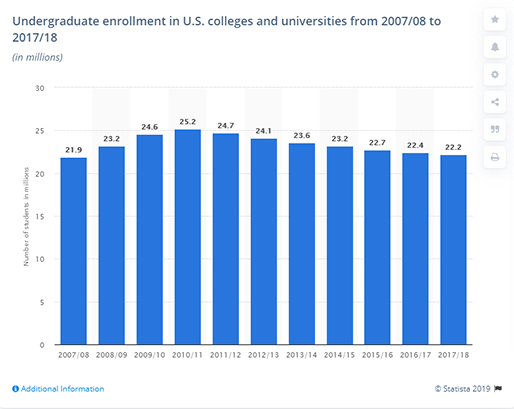 We hope soon you will join them.Let your application essay be winning!