Emily Dickinson Essay. A White Hermit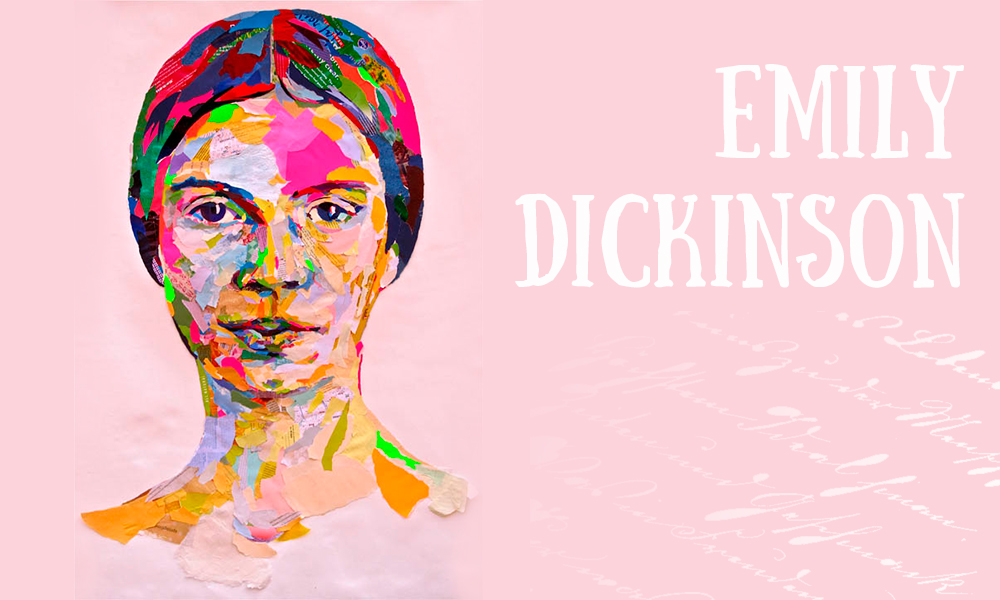 Emily Dickinson didn't publish any of her books. I can say that Emily Dickinson lived a life in obscurity. Neither the United States nor the nearest neighbors knew her as a poetess during her lifetime. But a few years later, after her book of poems was published, it was said that she is a literary sensation. She has become a classic of American literature. So this is an essay on Emily Dickinson. On our website, there are a lot of essays and you can choose the most appropriate for you. But if you don't find that one that you need, then ask best essay writers to help you.
Her biography is not very eventful; there is almost absolutely no information. The future poetess was born in a small provincial town of Amherst. This city belonged to the puritans; the only religious community was the Congressional church. Her family was traditionally well-behaved and very wealthy. Her father worked as a lawyer. For some time he represented his state in Congress. Emily's mother was a religious fanatic. Also, she was an unemotional and stern woman. Their relationship wasn't very close. The loveliest people for Emily were an older brother Austin and a younger sister Lavinia. Her younger sister Lavinia lived in the parental home and was never married and older brother Austin after his marriage with Emily's friend lived next door. Emily lived also in the parental home, rarely went into town and later even didn't leave her room. She has a connection only with relatives, but wrote letters to several people. She didn't have a whirlwind romances and even some love flirtation, which would be reflected in the work, although some researchers believe that there have been love infatuations a few times with the unrequited lovers.
Dickinson studied in a high school in Mount Holyoke Female Seminary (1847 – 1848). In the Seminary along with the usual classes were a compulsory religious education, and Dickinson was pressured. She had to become a practicing Christian. She, however, endured and although many of her poems about God – she professed skepticism until her death. With all her doubts, she was prone to strong religious feelings; that conflict made her work with a special intensity. She didn't become a staunch believer and was not included in any of the religious communities. Dickinson also was never a married woman too. She spent her entire life in the father's house. In her youth, she was attracted by the philosophy and she admired thinker Emerson, with whom she engaged in conversation.
Lyric poetry of Emily Dickinson                                    
One day Emily was given a book of poems by Ralph Waldo. This book pushed Emily to the decision to become a poetess. I advise you to read my favorite book essay because you will be able to write such kind of essay in the future. So, returning to Emily Dickinson I want to say that a quarter of a century she spent in her native town, and then the father called her to Washington because there he worked in Congress. The trip was very remarkable for Emily. She got a lot of new experiences and met William Wordsworth. She had heard his preach in Philadelphia, where she came when was on the road in Washington. They met and became friends. Later, Emily wrote that the pastor was the most respected man for her on the earth. Many biographers of the poetess represent William as a key figure in her life. One said that he was her first, the greatest and hopeless love. It is because a long time she has been writing him letters and hinted about her feelings. Unfortunately, he hadn't feelings to her and was married. Communication with the pastor inspired her to create poems during 1858 – 1862. However, this is only one of the versions. Some tend to think that this story about love is very far-fetched and exists because it is needed to refute rumors of a homosexual orientation of poetess.
Among Emily Dickinson essays, there is information that her literary mentor was Benjamin F. Newton – a young man who studied law in the office of her father. Only a few of her poems can be dated before 1858, when she began to rewrite them in small hand-sewn booklets. By the end of the 1850s, in a period of increased creative activity she fell in love with the man that she called a Master in her drafts. It is impossible to identify him with any of the poetess' friends. This love shines through the lines of her poems. Other poems reveal the collapse of this love, her gradual purification and transformation into the love to Christ and spiritual union with him. One of the main themes of the poetry of E. Dickinson is death. She is often in her poems introduces herself as a dead woman – again and again touches the unfathomable mystery of death. Sometimes does it with a fear.
Most of the poems Emily wrote during the Civil War between the North and the South (about 800 verses). Then the poems began to decline. For two years, Emily did not write anything because of eye disease. In Cambridge, she held a long course of treatment. She wrote her poems on scraps of paper, without names and numbers. Then she hid it in the dresser.
Last years of Dickinson were clouded by sorrow over the death of many loved people. The hardest she suffered the death of her father and 8-year-old nephew Gilbert. It reflected in her the most soulful letters. She met a friend of her father Otis. Biographers called it the last great love of Emily. After the death of her father, she didn't go out of the house. Her sister Lavinia protected the rest of Emily. The family was wealthy, by the way. In 1882, Dickinson took hard death of mother and Wordsworth, and two years later died Otis Lord. On May 1886, the poetess died. Before she died, she begged Lavinia to burn the poems, but fortunately, she has not fulfilled the will of the sister. In 1890 was published the first unedited collection of poems by Emily Dickinson, and she was soon recognized as one of the greatest poetesses in the United States. I hope that my Emily Dickinson essay, intrigued you and now you want to read her magnificent poetry.
The form of her poetry is a natural for Dickinson and is determined by the idea. Moreover, incomplete rhyme and incorrect style perceive now as a metaphor for life and become increasingly important. In fact, the time of Emily Dickinson was in 50-70-ies of XX century, when one of the major trends in American poetry was philosophical poetry that is filled with complex spiritual and moral conflicts, and when the innovative and free style of the author ceased to shock compatriots' hearing that are already accustomed to the dissonances. So, if you like this essay, then use our service and order it.