Essay On Abraham Lincoln. Most Beloved President
Abraham Lincoln still remains in the minds of Americans a national hero and a beloved President. He had a working-class origin, was from a poor illiterate family, and achieved his position through self-education. Lincoln was elected 2 times in a row as President. During his tenure as President, he managed to achieve victory in the Civil War and give rise to the unity of the American nation, which is now a source of pride for U.S. citizens. So, as you could understand this is the essay about Abraham Lincoln. If you want to learn more about presidents of US, you can read the essay about the 44th president Barack Obama. Also, you can ask custom writing company to write an essay for you.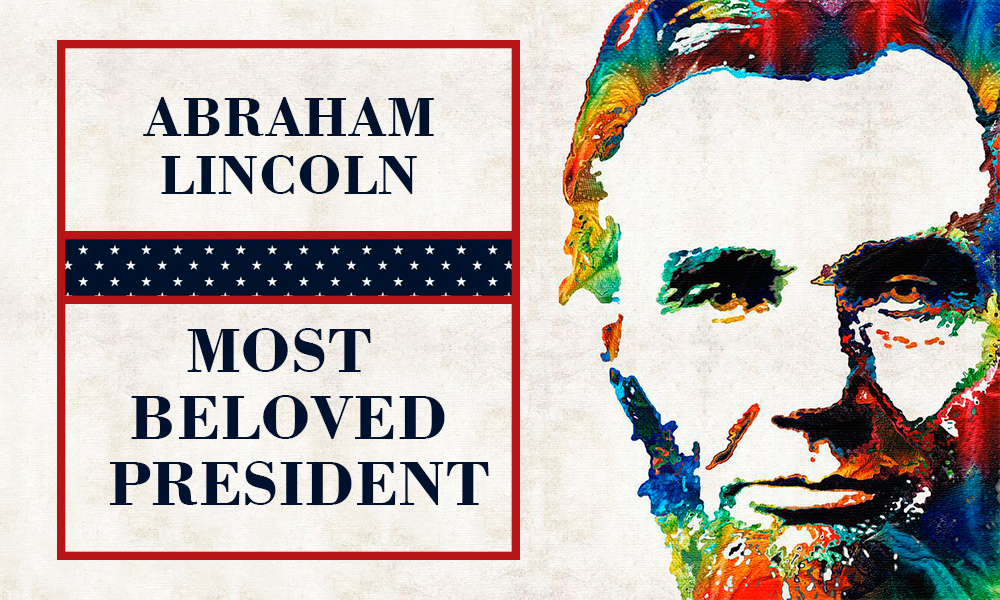 Life Path                                                              
I will start my Abraham Lincoln essay with his biography. Abraham is 16th President of the United States. He is the national hero and politician from the Republican Party. His family was not rich. He and his parents lived in small village in Kentucky. The future President was the second child in the family. Some time later his family moved to southwest Indiana. He lost his mother at the age of nine. At eleven years he lost his older sister. Soon his father married a woman. She already had three children. The adoptive mother spent a lot of time with Abraham, cared for him, taught him to read, she persuaded him to go to a small local school just a year even though it was with difficulty. There almost weren't books in the town so little Abraham could read only the "Bible", "Robinson Crusoe", "Aesop's fables" and a book on American history, and he learned it almost by heart. After many years, people were impressed with his brilliant knowledge of the Bible and the ability to quote canonical texts. In 1830 his family moved again. They moved to Illinois. Abraham was 20 years old and in that severe time he was considered as a fully grown man. So he left home and did odd jobs. For a while Abraham settled in the small village, where he worked as a postmaster, a merchant and a woodsman, a surveyor and a farrier. He studied law and in 1836 was admitted to practice it. It is said, that Lincoln long time hesitated whether it makes sense to do politics, for one funny reason: he was very critical to his appearance, especially in the younger years. Abraham Lincoln was incredibly high, stooped and very thin man with excessively long hands and feet, with a rough face, upon which were numerous scars from smallpox. However, Lincoln had a charm and a quality that we today call charisma. In the end, he coped with a youthful complex and he began to banter on his appearance and stopped pay attention to this. I hope that essay on Abraham Lincoln life will help those who thinks that his appearance is not perfect to overcome this feeling.
When the Governor of Illinois was looking for volunteers for the war with the Indians, Abraham whose grandparents were killed by Indians joined the army where received the rank of captain. In the life of every Great man, there are some regularities and lucky occasions. For Abraham Lincoln, a lucky occasion was an acquaintanceship with one world judge. By the way, life changing moment essay is about such occasion.
So, Abraham was so persistent, that in 1836 he got a job in the chamber of advocates. A year later, Lincoln moved to Springfield, the new capital of Illinois, where he began working as a colleague of the famous lawyer. Abraham was not yet 30, and he, the son of a poor immigrant, had become a lawyer with broad private practice and a well-known state political figure.
His wife
Also, this short essay on Abraham Lincoln opens a secret of his family life. In 1842 Lincoln married Mary Todd, the daughter of a rich southern planter. Lincoln was 32 years old, Mary – 23. Her father was strongly opposed to this marriage and even for some time broke up relations with his daughter. After some time it became clear that the marriage of Abraham Lincoln and Mary Todd is a big mistake of his life. Mary did not know how to farm and was unfit for family life. Mary was insanely jealous, and during the scenes of jealousy completely lost control of herself. Mary gave birth to four sons, but, unfortunately, to adulthood survived only one of them – Robert. After the death of three children, her mental state began to deteriorate. When she became a widow, then she lost her mind overcoming her tragic loss. Mrs. Lincoln couldn't remember what idiosyncrasies she had for her husband during his life, and represented their relationship as perfect.
Abraham Lincoln as the President
From 1834 to 1842 Abraham Lincoln worked in the Legislative Assembly of the Illinois state. He was considered the best lawyer in the state. When elections for the Senate seat were held in 1858, where the main figures were Abraham Lincoln and Stephen Douglas, the focus was on their debate. Douglas won this "battle", but the speech of Lincoln with the time gained a great popularity. As you could understand from my essay on Abraham Lincoln, he was very ambitious.  
Abraham Lincoln became a President at the age of 51. When it became known that Lincoln won the election, then South Carolina stated about the quit from the United States. Then the same thing did some other States. In February 1861, before the inauguration, southerners proclaimed the formation of the Confederate States of America. They declared Jefferson Davis as President. Richmond became the capital. On March 4, 1861, Lincoln started his work.  The 16th President of the American States led a bloody war for the unification of the country. His entire military experience was associated with short-term service in the army during the struggle with the Indians, but Lincoln quickly learned how to estimate correctly the situation and skillfully choose strategies and tactics. At first, he mobilized nearly 80 thousand of volunteers. Soon the President gave the order to implement a full naval blockade of the southern States, to paralyze the trade and shipping of military goods from Europe. The southerners were the best fighters and won many battles. Abraham knew this and took absolutely the right decision: it was necessary to increase the army. He demanded to bring the number of troops to half a million people.
Re-election and the murder
In the spring of 1865 the Civil war ended. There were killed about 600 thousand Americans. In 1864 was held the next presidential election. Lincoln was very skeptical about his chances of success, as there was a tradition to elect a President only for one term. But Abraham Lincoln won. On April 11, 1865, the President pronounced a speech from the window of the White house. (By the way, a 12-page manuscript of this speech was recently sold at auction to an anonymous buyer. This speech costs 3 million dollars). It took another three days. On April 14, Abraham Lincoln began his working day at the White house. As always, he read mails up to 11am, and then had a meeting with the hero of the Civil War – the commander Ulysses Simpson Grant. After the meeting, the President invited the General and his wife to go with him and Mrs. Lincoln to Ford's theater, where that night was a great comedy of Tom Taylor "Our American Cousin" with the famous Laura Keene in the main role. Grant refused, because he had an appointment in New Jersey and that probably saved his life. On 14 April, 1865, at a Good Friday at Ford's theater in Washington, a fanatical southerners' supporter – an actor John William Booth got in the presidential box and shot in the head of Abraham Lincoln. He has died on 15April, 1865.  The funeral procession passed through many States to his hometown of Springfield. Millions of people watched this process. Many African-American people fell prostrate before the coffin of Lincoln.
In conclusion of my essay of Abraham Lincoln, I want to add that his presidency was described in details many times. He was one of the initiators of the Republican Party, liberator of slaves, the President who won the Civil War. However, in addition to all of this, Lincoln was very funny and witty man who knew how to laugh at everything.
 If you need an essay use this nice service! You will receive a paper in a couple of hours and it will be perfect!