Social Media Essay: Harmless Fun Or Trap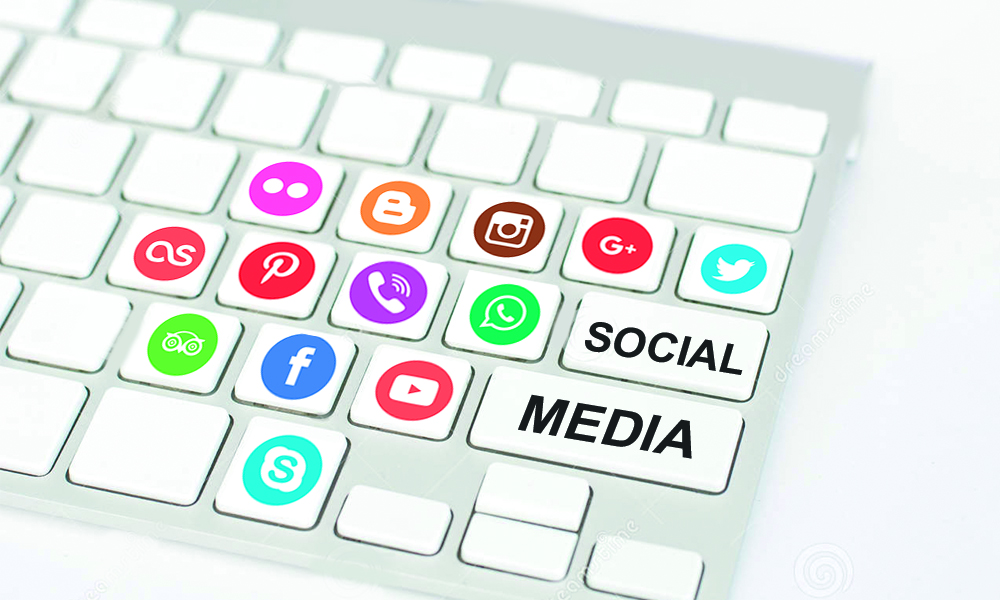 I would like to start my essay about social media with the definition. Social media are computer-mediated technologies that allow individuals, companies, NGOs, governments, and other organizations to view, create and share information, ideas, career interests, and other forms of expression via virtual communities and networks. And here we can understand that social networks are a certain group of people, where one person is a center and his familiars are branches. Between all members of the network, there is a bilateral or unilateral connection. Currently, every person can hear such a phrase as a social network. The term "social network" was entered in 1954 by the sociologist from the Manchester school James Barnes. This term is now very widely used among users on the Internet. The first social network on the Internet was an American portal Classmates.com. It was developed in 1995. The project has been very successful that in the next few years provoked the appearance of more than one dozen similar services. But the official start of the boom in social networking is considered to be 2003-2004, when LinkedIn, MySpace and Facebook were launched. And if LinkedIn was created with the aim of establishing/maintaining business contacts, the owners of MySpace and Facebook have relied primarily on the satisfaction of human needs for self-expression. In fact, in accordance with Maslow's hierarchy of needs, namely self-expression is the highest human need, that is even outpacing the recognition and communication. Do you like this information? If you want to order this essay, then ask essays writer to make similar one.
People spend a huge amount of hours on the Internet. Today it is the most popular activity. According to statistics, more than 80% of companies worldwide use social networks in their work. A large number of people trust all the read information from the Internet or other social sources. People even arrange the whole revolution on the Internet. The social network is the heart of the modern Internet.
Today, social media is the largest database of different information about people living in the world. Personal information may already be available to everyone, as people communicate on the Internet, he or she without knowing disseminates information about oneself. It is therefore not surprising that the security services can easily find any information about any person.
Modern social networks offer users to specify almost everything about person: photos, video, communications, interests, education, information about job, preferred products, personal thoughts, etc. most of the information is available without registration, it is sufficient to find the user's page in popular social networks, the rest you can see after you add a user to your friends, and all information, including personal correspondence (as minimum), is available to the administration of the network, and settings of privacy will never hide it.
Modern social media
Today we are witnessing the fourth wave of "social" use of computers. It is a new challenge to what we consider "normal business". Social media pervades all space of the Internet, connecting people and immersing every website and software product in the context of its relationship. Technologies finally don't work for technology, but for people.
During the previous years, a center of adaptation of new technologies was the working place. Online social networking in this attitude is different. It primarily affects people's personal life and only secondarily on their professional activities. But the boundary between them increasingly blurred. More than ever before, people are self-employed and work at home. Successful business interaction, such as sales, recruiting, business development or other functions, at the same time determine the relationships that increasingly blur the boundary between personal and professional context, and identified by it. On important decisions, such as the purchase of goods or services, influence recommendations and links of those people whom we know. These relationships, recommendations and contacts increasingly spill over from real life to social networking sites and back.
Social networking has reached the stage of toys for teenagers. According to Facebook, although it has to be used by U.S. students, more than half of its users have already graduated from universities, and users in more than 25 years old are the fastest- growing demographic group. Between July and November 2008, the number of users of Facebook increased from 90 to 120 million, and this growth in three months was equal to all the growth achieved during the first three years of its existence. The scale and reach of Facebook are unprecedented and powerful. Unfortunately, many people have a Facebook addiction.
Internet addiction
Internet addiction in essay on social media has long been recognized as a psychological disorder, and addiction to social networking is its new form. The reasons for this phenomenon is understandable: each person has explicit and implicit needs that he seeks to satisfy, it may be the need of companionship, fulfillment, saving time or something else, but social network gives a sense of satisfaction of those needs. And it all seems very affordable. If you write a beautiful quote, then 10 people will answer you, if you upload a new photo, then 10 people will tell how beautiful you are; if you make a couple of clicks, you will have a new interesting friend... But in fact it is an escape from reality, the substitution of the real for the virtual, which only gives a sense of satisfaction, and in fact, the Internet can't replace real life, and therefore person wants more and more, but the more he gets to "communicate" through the Internet, the more his wants and needs remain unsatisfied, at least most of them. Many people have this addiction, if once got into a social network. To feel it difficult, you don't have to use computer a few days and only then there is a whole bunch of feelings, ranging from a strong desire to surf the Internet to serious depression, these are symptoms of addiction. Addiction leads to many problems: there are fears, diffidence, depressions, mood swings and even sexual dysfunction. I hope that these basics elements of argumentative essay about social media will warn you. If you recognize yourself in that you have read, I advise you to read life without computers essay.
At the conclusion of my social media essay, I can say that the impact of social networks has gradually extended far beyond the Internet. More and more companies began to consider social media as a new, very effective channel of communication with the consumer. This channel has an important difference from the traditional ways of brand communications. Feedback left on social media can instantly spread across the network and remain there for a long time.
We hope that this essay helped you to understand such question what social media is. If you need more help in different questions please use our services.