What is a Good Way to Write a Reflective Essay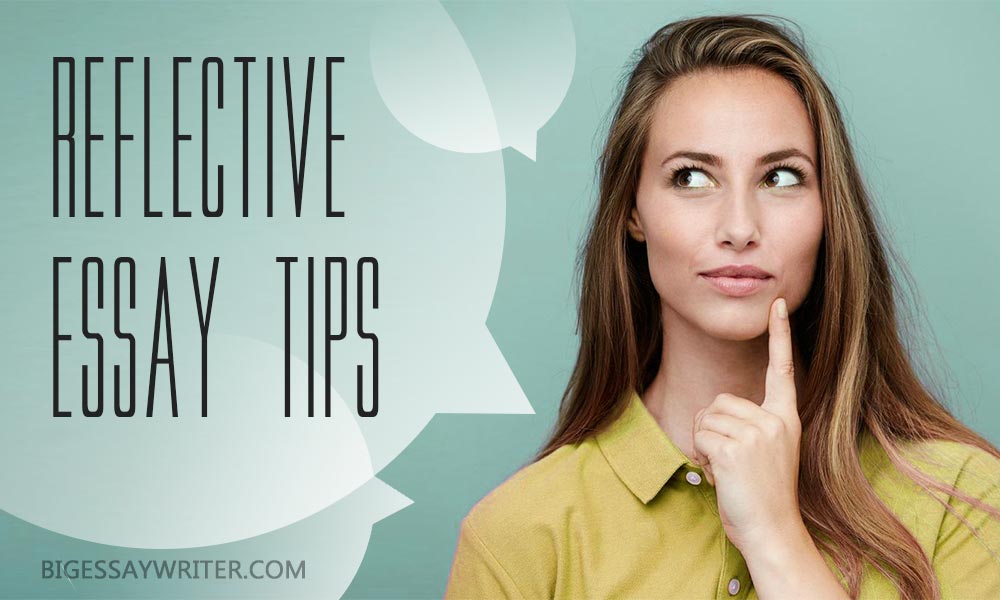 Previously, we discussed how to write a cloning essay. Now it is time to analyze the basic steps of composing a reflective paper. But don't forget that you can always order one on our website. Writing a reflective essay might seem an easy task for many students as this kind of paper reflects the personal experience of the author and the impact it had on him/her. However, some students find it hard to collect their thoughts and write about their own experience, which can be challenging because you need to understand the specific requirements for the assignment and provide evidence of your growth in the given field of study. Before examining how to write this kind of paper, there is a need to define reflective essay. So, what is a reflective essay?
To give a reflective essay definition, one needs to clearly understand the basics of this kind of paper. Whether it is a group project you are writing about, or some special event, reflective essays provide an overview of your own personal experience as well as the impact certain event had upon you. Reflective essay requires an evaluation of your own behavior, which sometimes can be a challenging task. Self reflective essay deals specifically with your experience in certain venture that you would like to describe. Before writing a reflective essay, you need to clearly understand the requirements given by your professor. While writing personal reflection essay, you should brainstorm the activities to provide evidence of your development and growth in the specific field of study. Only after that, you will have a clear idea of what is a reflection essay. Just like any other college essay, reflection paper writing consists of several stages that will be discussed below.
First of all, let us discuss the aspects of writing a reflective essay on English class. This is a more specific kind of paper as you are given the task of reflecting on your activities during an English class. You need to describe what you have learnt from interacting with the rest of the class and your teacher, and what experience you have obtained during the specific activities that you have carried out in the classroom. Reflection essay requires you to be critical to your own skills and knowledge in order to evaluate your achievements in a decent way.
Here are some steps that will help you to write reflective essay on absolutely any topic.
Before you proceed to writing a reflective essay, you have to read through the writing task given by your professor several times. You also need to take notes as for what kind of experience you have been tasked to describe. For instance, you might be asked to reflect on your English class experience or describe the challenges you have faced while preparing a college application. At the initial stage of writing the paper, try to answer the question: "what is reflective essay?" Afterwards, try to be critical to your personal experience, and you will definitely achieve success in writing a reflective essay. Before starting the writing process, it is recommended to learn a few effective essay writing techniques that will help you compose a well-organized paper to meet the requirements given by your instructor.
You also need to pay attention to such requirements as the length of the paper, its format and structure. Reflective essay is usually between two to three pages so you rather need to provide a summary of your experience, not a lengthy description. A reflective essay should not exceed that limit; otherwise your instructor might ask you to revise what you have written and you will have to delete the major part of your paper.
Besides, before writing this type of paper, you need to answer the question "What is reflective essay?" and "What elements does it contain?" Only after that, you can proceed to composing a thesis statement. Like any other academic paper, a reflective essay requires a thesis statement, which is a sentence placed at the beginning to give a short overview of the topic you are going to discuss. One of the ways to write a thesis statement is to preview the analysis of your achievements and experience and make an overview of how you have changed as a result. However, you should be ready to revise your thesis statement in the process of crafting the essay as you might come up with some new ideas.
It is also recommended to take notes and write an objective event log of your personal experience that your paper will be based on. This means that you need to record an objective description of various events avoiding personal opinion and emotional language. You can also include some notes on how your personal experience has changed the way you think and behave. For example, you might consider writing that certain events in your educational career have made you more flexible and helped you to learn how to deal with different people.
The final step of preparation for writing a reflective essay is making an outline. Before making an outline, you need to learn more about the structure of this type of essay. Reflective essays usually include an introduction, a minimum of three body paragraphs that should include the detailed description of your experience and a conclusion in which you will summarize your findings. In order to compose a well-structured paper, you should make an outline first and then write about your personal experience including the progress you have made and the evidence that would illustrate your personal growth and development. Try to focus on the most critical details in your reflection. This will ensure that your paper is well-organized and well-written.
By following all the above steps, you will manage to deal with the task of writing a reflective essay successfully. You should also make sure that you edit your reflective essay upon completion. If you want to find out how to write other types of papers, check our blog. You can also order a reflective essay on our website, and we will ensure that you get a high-quality paper in a timely and efficient manner.